Welcome to the web-page of the Australia New Zealand Applied Probability Workshop, July 8 - 11, 2013. The workshop was held at the University of Queensland. It was sponsored by the Australian Mathematical Sciences Institute (AMSI) and by the School of Mathematics and Physics. It was also co-sponsored by the Institute of Mathematical Statistics (IMS).
The workshop brought together researchers in the field of applied probability from the region and elsewhere. The scope included stochastic financial models, queueing theory, actuarial science, stochastic biological models, Monte-Carlo methods, inference for stochastic models, general applied probability, general probability and related fields and applications.
Some pictures from the workshop are here.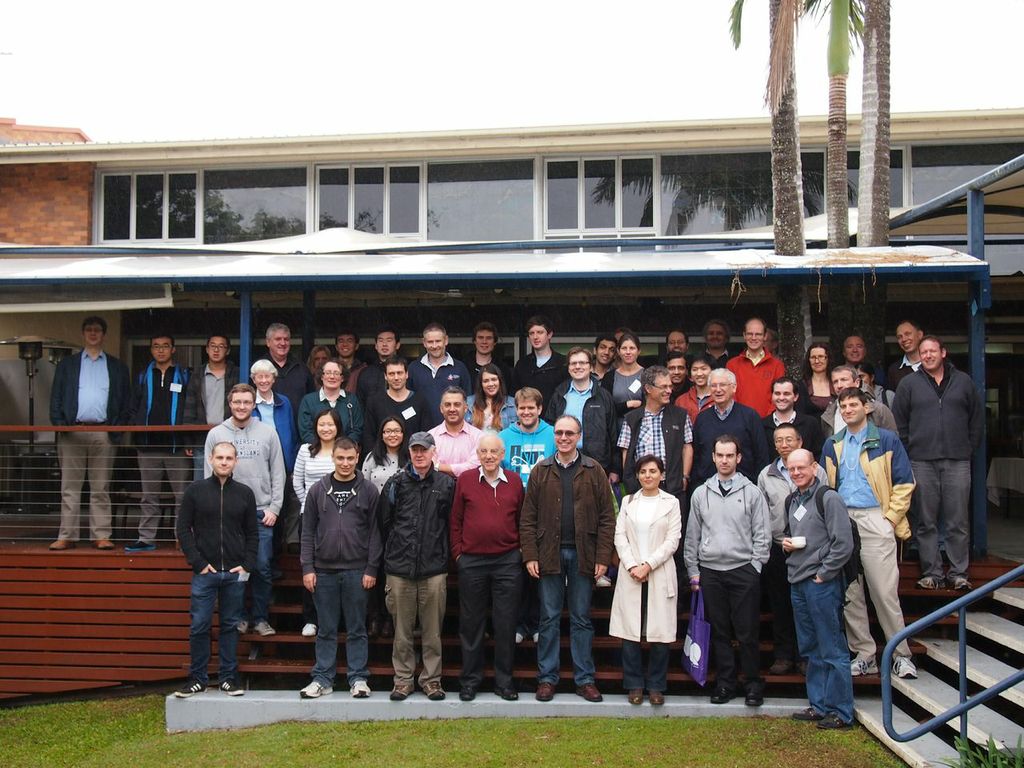 Invited Keynote Speakers: Sergey Foss, Malwina Luczak
Organizers: Nigel Bean, Jeff Hunter, Dirk Kroese, Yoni Nazarathy, Phil Pollett, Leonardo Rojas-Nandayapa, Joshua Ross, Peter Taylor, Ilze Ziedins.
Volunteer local research students: Yui Sze Jessica Chan, Robert Cope, Patrick Laub, Brendan Patch, Aminath Shausan, Andrew Smith.