Benjamin Burton

Last updated: 8 February 2016

Looking for the Queensland Informatics & Programming club? Click here!
About me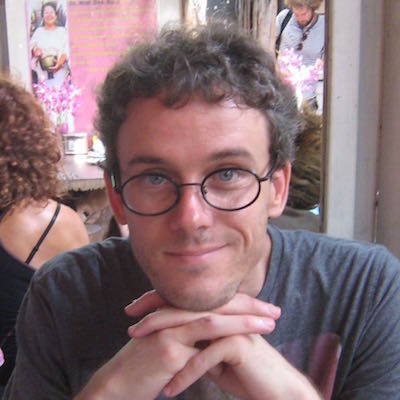 I am a mathematician who enjoys working with ideas from computer science. My main interest is in computational geometry and topology, which basically means I get to play with geometry on supercomputers. One of my larger projects is working on the topological software Regina.
I am currently Professor in the School of Mathematics and Physics at the University of Queensland, Brisbane, Australia, where I have recently finished a QEII Fellowship. I have previously worked in the mathematics departments at RMIT University, the University of Melbourne and Oklahoma State University, as well as a three-year stint in the finance industry.
I am a great fan of enrichment programmes for high school students, and I have a long involvement with the Informatics Olympiad, the Mathematics Olympiad and the National Mathematics Summer School. See below for details.
(Back to contents...)
Research, publications and grants

My main research area is computational geometry and topology, with a focus on spaces in three and four dimensions. I am particularly interested in developing practical software in this setting, and in understanding the intrinsic difficulty of fundamental problems in this field. I draw on techniques from a variety of areas, including pure mathematics, computer science, combinatorics and operations research.
Other research interests include algorithm design, computational complexity, cryptography, combinatorics, and the development of programming competitions.
You can browse my publications and talks, as well as the research grants that fund my various projects. Much of my work on computational geometry and topology is available through the open-source software package Regina.
We run a weekly informal computational geometry & topology / discrete algorithms meeting, where staff and/or students talk for an hour about their research, or a paper, or just something that others might like to learn about. See the schedule of speakers, and of course feel free to come along if something tickles your fancy.
(Back to contents...)
PhD and honours supervision
If you are interested in talking about honours projects, summer research projects or possible areas for a PhD, send me an email and I'll be happy to meet up for a chat.
Research topics would draw on the fields of geometry, topology, combinatorics, algorithmics and/or operations research, and would typically involve the interplay between several of these areas. Some examples:
Fast algorithms for topological problems (such as knot equivalence, or recognition problems for 3-manifolds and 4-manifolds);
The combinatorics of polytopes (high-dimensional polyhedra) and hyperplane arrangements, and their relationships with topology and operations research;
Multithreaded and distributed algorithms for geometric and topological problems, including high-performance and/or GPU computing;
Triangulations of 3-manifolds and 4-manifolds, including structural properties, combinatorial enumeration, and graph-theoretical problems.
This list is by no means exhaustive, and you are of course welcome to bring along your own ideas.

(Back to contents...)
Teaching at UQ
My contact hours for Semester 1, 2017 are Tuesday 1–2 and Friday 1–2.
Unless you hear otherwise, all information for my courses can be found on the relevant course Blackboard site.
Courses I am teaching in 2017:
MATH 1061: Discrete Mathematics
I am coordinating this course in Semester 1, 2017, and teaching the second half.
MATH 3302: Coding and Cryptography
I am teaching cryptography (the first half of the course) in Semester 1, 2017.
Undergraduate Research Coordinator
I am the undergraduate research coordinator for mathematics. Amongst other things, this means that I am the mathematics contact for SCIE 2111 (Introduction to Science Research) and SCIE 3250/3251 (Introduction to Research in Mathematics/Physics).
(Back to contents...)
Informatics and mathematics olympiads

The International Olympiad in Informatics (IOI) is the premier competition worldwide for high school students in computer programming and algorithm design, with teams from 80–90 countries competing each year.
I have been involved in the Australian programme since its inception in 1998, acting as Director of Training (1999–2008), Team Leader (2001–2008) and Deputy Leader (1999–2000). I am currently a member of the International Committee (2015–2017), which oversees the Olympiad as a whole, and I have just finished a six-year term on the International Scientific Committee (2009–2014), which oversees the scientific content and development of the IOI.
We have recently kicked off the Queensland Informatics & Programming club (QIP), a Brisbane-based forerunner to the national Informatics Olympiad programme. This is a great place for interested high school students to meet like-minded people, do some programming and learn about algorithms. See the QIP site for details!
Some big news from recent years: IOI 2013 was held in Australia! The event was hosted at the University of Queensland in partnership with the Australian Mathematics Trust, and by now many of the organisers may have even recovered. We hope you all had fun!
Before my time with the IOI, I was involved with the Australian Mathematical Olympiad Programme. I also continue to teach courses in surfaces and knot theory at the National Mathematics Summer School.
(Back to contents...)
Software

I am a great believer in open-source software, and I have spent much time working with open-source projects over the years. Some projects I am currently involved in:
If you are looking for specific software related to a paper of mine, try my code page.
(Back to contents...)
Contact details